Now that I've been in the United States for a month and am getting to know my way around, I think this would be the best time to reflect on and document what my husband, Will, and I have been through over the last two and a half years.
What follows is not a dramatic love story, and I like to refer to it as "10,000-mile love" so that you can understand the difficulties of geographical distance, time and language differences affect love relationships as you read.
Will and I met and started dating in Ho Chi Minh city, Vietnam back in September 2019. Our first dates were usually in the evenings after work, with bustling streets and the scent of moist earth after a heavy rain. We later had a lovely time together on a romantic trip to Dalat. We thought it was the beginning of a nice life together, but it turned out to be the start of a series of challenges.
Will attempted to return to Vietnam after an incomplete business trip to Myanmar in late March 2020 was denied owing to the border closure event in reaction to the Covid-19 pandemic, leaving him with only one option: take a flight back to America, where he was born and reared. We had to say our goodbyes and hoped to see each other "one day" once the epidemic was over. Will arrived safely in Texas with his mother and we kept our long-distance love through phone calls and texts.
I always thought that any epidemic would be ended in a year during the first half year apart, but Will disagreed, arguing that what was happening had no precedent, thus there was no assurance in that timeline. Vietnam authorities modified its Covid-19 prevention strategy several times, and many other strange rumors and myths were spread. However, no solution for Will's return and our reunion in Vietnam was found. For your reference, here is some background information on the story: Will was an independent video producer, thus he didn't meet any of the conditions for immigration to Vietnam. We kept encouraging each other to be patient and wait till the they reopened the border to tourists.
A full year passed by and yet there was no progress in the economic openness policy, which also means that we are almost at an impasse. I told Will that everything would be OK and that they would soon restore the pre-pandemic economy. That was a lie, we all knew! Those frantic conversations are still fresh in my mind. But we never spoke the term "give up," or even a notion.
Time flew by. It was the year 2020. Will told me that he had been thinking a lot about going back to Vietnam and could not wait to start a new life together. At first, I mistook him for talking about what he intends to do when he returns to Vietnam after a long leave.  But as I realized what was going on in his thoughts, I burst into tears! On December 13, 2020, Vietnam time (December 12, US time), Will proposed and suggested that I come to the United States to marry. So, after a long time apart, we finally found a way to reunite. When there's a will, there's a way, as the saying goes.
We began our Visa application process shortly after informing family and friends. It was a long and arduous path because we chose to manage everything ourselves rather than seek third-party assistance. After overcoming these challenges, I learned that everything will be OK as long as we, as a couple, are patient and open to point out our views. I couldn't have overcome these obstacles without Will's unwavering support, and vice versa.
On the day of the interview, I was ecstatic when the officer informed me that our application had been approved and that the visa will be mailed to my registered address soon. So that was the end of the hardest phase! I thought in my head. All I have to do then is pack my bags and go to America to meet my future husband. Despite the fact that the packing was either more difficult than I anticipated or that I was overthinking it, I finished it and prepared for my flight.
My flight was scheduled on April 12, 2022. It was heartbreaking to see tears rolling down the faces of my family and close friends at the airport. In only a few years, I had to say more than one of the hardest goodbyes. But, on the bright side, I shall see them soon. It's all for the better that I left Vietnam on that fateful day. It wasn't until I got to the check-in counter that I realized I was genuinely alone with my cat, Frodo. Something I'd avoided thinking about was right in front of my eyes. I'm not sure where I obtained that inner strength. I only know one thing for sure: I wasn't sorry about the separation and was already preparing for a new adventure full of difficulties but also new things I'd never learned about, which absolutely fulfilled my curiosity.
After a 25-hour journey, I arrived at Austin International Airport at 14:05. It was a whole new world to me! I said it three times in my head. (I will share in greater details my experience at the airports and on the flights in my other blogs.) The next challenge is to find my Will in this "new world". It seemed like I was playing a video game, which I'm always terrible at, with a lot of objectives to achieve and barriers to conquer. But, with my own eyes, I saw myself as a winner in this real-life game! Yay! As I was holding my cat and dragging 2 of my hand luggage, Will and I bumped into each other again at the checked baggage carousel. After more than two years, we finally met in person! There is no greater way to express our feelings than with a loving hug.
That was our story in short. We are blessed and thankful for all of our family and friends' love and support.
This blogging concept has been on my mind since my visa application adventure began, and it was fueled more when some pals I met by chance on my way to the US expressed their support for spreading my positive love message to more people.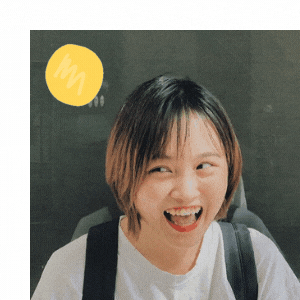 And at last, I'd like to share my perspective with couples who are currently separated due to an unexpected incident, such as ours, because while we were waiting for our application to be processed, I read about some unfortunate cases who were taken advantage of by their partners, causing them to lose faith in love. I expected it to be challenging, but if your love is true, trust your partner and seek your own happiness.