Updated: Oct 27, 2021
It has been more than 3 months since I quit going out owing to new limitations imposed by the authorities. This was also the most difficult time of my life, as rules were amended on a regular basis and I switched jobs. So nothing is really stable, other than the fact that my stomach kept growling for food, haha. The good news is that both Frodo, my cat, and I are in good physical shape.
It's difficult to give up all of your old routines and adapt to new circumstances. Despite this, I've picked up a few useful habits along the way!
I learned how to prepare several delicious recipes that I had never considered before.

I got to spend more time with Mr. Frodo, which was something I'd always wanted to do.

I had the longest conversation with my family and friends in my whole life

I focused more on self-education.

I started taking better care of my hair and body. I've always been someone who was concerned about my appearance, but I didn't devote enough attention to improving my diet.

I wrote down my thoughts in my blogs.

I learned how to better communicate my emotions to those that matter to me.

I bought a plant and watered it weekly. For the record, I've always been a lousy gardener, but the plant made it this time.

Cleaning my room and bathing Mr. Frodo took up more of my time.

From my windows, I could watch the clouds pass by.

I was more aware of my surroundings. For example, when I took a shower, I concentrated on how the water felt on my skin, how dry my hand skin felt after dishwashing, and how the daylight shut off and left me in utter darkness.

I prepared myself to get married and start a new family.
The list goes on and on!
The takeaway here is that your power is truly limitless. Understand yourself, but don't dismiss yourself, particularly when it comes to something you haven't tried before. I have never imagined that someone as clumsy as me could prepare decent cuisine.
From afar, watching the clouds move over all the houses reminded me of how much I used to like that when I was in primary school. I used to skip my afternoon nap sometimes in order to gaze up at the beautiful sky and envision what the cloud might look like. The air quality in HCMC was terrible before the epidemic began in January of this year. Back then, there was no blue sky. So I believe this is an excellent opportunity to relax before the business resumes.
Never have I ever communicated that much to my close ones as I did in the last 3 months. I texted my close friends and my sister more often to keep us all most updated. I called my mom and dad on daily basis. I talked more to my aunts about how Covid situation affected our lives. I phoned my grandmother's brother to talk about books and politics, two subjects with which I rarely speak. I also spent more time playing Stardew Valley with Will, and he no longer encouraged me to complete any specific task in the game haha.
Today I heard a rumor from almost every one of my friends that the authorities will soon issue a new set of rules under which those who have not been vaccinated will not be permitted to go out normally, and those who have only had one shot will have their activities limited. That irritated me a great deal. But, whatever happens, I need to have a strong sense of optimism. I once read that before reaching the peak, you must first hit the lowest point. So I believe things will only get better after this crash.
What a shame that my company's HR department called me yesterday to confirm the above rumor! My mood had sunk as a result of this.
After much consideration, I've decided to also be vaccinated. When it came to making this decision, I had a lot of difficulties. I had a tough time sleeping yesterday as well, and it took a lot of effort to empty my mind of all those worries. But the thought of being capable of looking at what was going on outside of this four-wall room during the "under-Directive-16 era" made me feel better.
Here are a few of the things I discovered today!
My cat went insane this morning when I left the room after a long time of seeing each other 24 hours a day.

After losing about 3.5kg, I actually looked a lot better in my cami top :D

Fresh air in the morning is the sweetest! I think waking up at 6 a.m. tomorrow and the following days would be fantastic.

The city has transitioned into autumn, and the sun is at its most serene.

I'm afraid to say that the authorities lack aesthetic vision. As part of the covid prevention plan, some roadways are closed... but in an unattractive manner.

This time, only a few traffic lights are enabled, which is a cost-effective idea.

People must scan QR codes to pass through all of the roadblocks. It saves everyone's time and is far more efficient. I'm delighted they used 4.0 technologies in their covid prevention initiative.

Despite the fact that I had often grumbled about traffic jams in HCMC, the city seemed odd to me without them.
I've finally come home from my injection. My thoughts were clearer than they had been. I'm relieved that everything went as planned!
My 25th year has come to an end today!
Work went smoothly, and I also got some relaxation to recover from the vaccine's side effects. In Ho Chi Minh City, food delivery is now permitted. So I used a mobile app to order my favorite milk tea from KOI, which made my day even better! If you've known me for a while, you'll know that I'm a huge fan of milk tea, and KOI has always been my first pick. I'm missing going out a little bit this afternoon. Perhaps I'll go for a walk tomorrow to grab some groceries and some fresh air. It would be better if Mr. Frodo could join me, but he is always a freak who would like to stay inside his "territory" staring at people outside.
It's my birthday today! Unlike past years, I decided to make my birthday public on social media this year. I discovered that sharing your delight and celebrating with others makes you truly joyful.
Because there were still certain restrictions in HCMC, I needed to enlist the assistance of the building security and manager to get myself a cake.
Trinh and Dao, two of my closest friends, surprised me by ordering strawberries and tea from the same store that I liked. It fascinates me that they didn't even consult each other about what to get me and then came up with the same concept!
On this beautiful day, I decided to treat Mr. Frodo his most favorite food and played with him for a while! I can tell how enjoyable he was!
I've received many warm wishes, and I'm feeling amazing!
Around 5 p.m., the cake arrived. It took some time for me to separate it and share it with some of my neighbors who had been really kind to me during my time here. They also surprised me with some gifts, which I greatly appreciate because I did not expect to get any during this difficult time!
Later today, I had some e-hanging calls with my family and Will. I'm glad that everyone is doing well!
I'm overjoyed that they've adopted what's been known as "the new normal"! Finally, I was able to pay a visit to my family in my hometown (in person). Mr. Frodo was also with me. After such a challenging time, it was fantastic to see everyone doing so well. I've opted to spend a week with my family because next week is my work-from-home week.
...
to be continued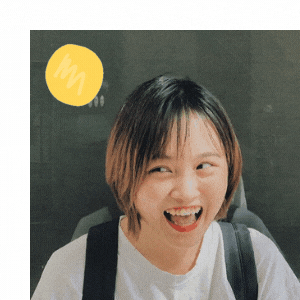 I wrote this blog to brighten myself up while I was locked indoors during the pandemic, and I hope that by doing so, I can also infuse some positive energy into you. Please leave a comment below and let me know what you did or did not do throughout the Covid period. I'd like to hear from you folks more. I hope you're having a good time!
Please reach out to me at imsodaan@gmail.com if you want to connect! Cheer~~