Anna's coffee house, our favorite spot!
Anna's coffee shop is a lovely spot on Robin hill, near the Cable Car Center's motorcycle parking. It was Will's recommendation as he had been here a few times and was in love with the cozy atmosphere! We spent some time here while waiting for the cable car departure time. It was a charming sunny morning in Da Lat.
The entrance to the coffee shop was decorated with some purple lantanas. This was one of my favorite shots from the trip! The vintage aesthetic, as well as the lovely handwriting and the way the flowers cover a corner of the sign, appeal to me.
This is the view from the balcony of the coffee shop. All of the hills and pine forests that are veiled by the fog in the distance may be seen from this vantage point.
An old window corner with a view of the blue sky and pretty gardens outdoors.
Meet our friends, Ethan and Hana, visiting us in Vietnam from Korea. We were having a fascinating discussion here!
This "after" photo turned out to be better than the "before" one somehow. I was too full to finish my last waffle with honey :D
Experience the cable car
Given the fact that I had taken the cable car loads of times, it was always on my desire list. The view from Robin hill to Truc Lam temple is breathtaking. Everything was gradually left behind as the cable car traveled further, including the pine forest, farmers' crops, dirt trails people took to inspect their crops, birds in the azure sky, etc. and it was the most wonderful experience ever!
Da Lat cable car
I took this photo while waiting for our assigned cable car!
As being really passionate about photography and videography, we spent time taking some cool shots and recording some fantastic footage in the cable car of two!
This was taken right after we arrived from our cable car ride. Will, to my surprise, captured the exact same view in 2015 during one of his first trips to Vietnam.
A walk at Truc Lam Temple
We arrived to Truc Lam temple, our intended destination, and found ourselves in the middle of a pine forest, surrounded by the sounds of birds.
With the Ukulele in his hands, Ethan started performing his freshly baked song. The tune was extremely catchy, and the line "I'm going to the store" has remained in Will and my heads to this day!
I also got some beautiful shots of Will! I really enjoy taking photos of other people. I've always wished I could photograph myself since I enjoy discovering fresh perspectives on people. He liked the laster one the most that he used it as his profile photo across all of his social accounts.
A ride to Tuyen Lam lake
Will is one of the most talented scooter riders I've ever met! (Motorbikes and scooters, as you may know, are more favorable due to infrastracture characteristics. When a foreigner first arrives in Vietnam, he or she may find it difficult to adjust to our transportation system.)It was another enchanting day, so the two of us decided to go for a ride to the lake, where we enjoy spending time relaxing and taking in the fresh air.
Tuyen Lam Lake
Mimosa is a signature of Da Lat, used in symbolic poetry and other messaging. The flower represents the sun and is used to symbolize the nature of secret love – "Nobody knows that I love you!" – or symbolize increased sensitivity or safety. The dusty greyish green color of its leaves also appeals to me because it appears surreal.
We were lucky enough to discover a quiet area along the lake's edge. We lingered there for a few hours. Will was just chilling on the seat while I was watching the clouds floating over my head. Water melodies, or any other nature sound, is the best sound on this planet!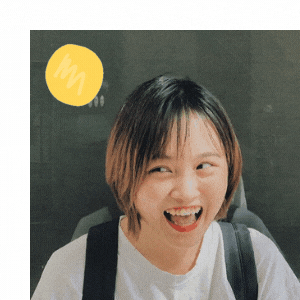 Yeppp, that was pretty much everything from our unforgettable trip in 2019. I'm not a good storyteller so the photos are here to tell you what I lack. I hope you like my work and can't wait to share with your more of my film work!
You can also find Ethan's music here!
If you love to find out more about Anna's coffee shop, you can take a look at her facebook account.
Except for the images of Ethan, Hana, and Will, which I do not own the credit for, you may use the photos in my blog for non-commercial purposes.
Please email me at imsodaan@gmail.com for more information.