Updated: May 22, 2022
As mentioned in my last blog, reuniting with my husband after two Covid-19 pandemic years has been an unforgettable journey for me. One of the most interesting facts of that adventure is the presence of the little family member, a bold and one-of-a-kind cat named Frodo. I'd want to devote this blog for my brave cat and how we manage to get him to the United States from Vietnam.
How did I met Frodo?
He was Will's pet initially. Will adopted Frodo with serious injury on one of his rear legs. Frodo was a playful 4-month-old kitten when I first met him. When Will departed for Myanmar, the cat stayed in their apartment with Matt, Will's flatmate. We had no idea that it would take more than two years for Will and Frodo to meet again. Later that year, when I moved to my new studio apartment that allowed pets, I picked up Frodo and we've been together ever since. Living with this cat has become a significant milestone in my life, and he is also a vital witness to our relationship.
Full guideline on how to bring your pet(s) to the US
When my Visa was approved, we began investigating the processes for getting Frodo to the United States. Researching takes tons of time but you will thank yourself later because with one small missing step all the other effort might be wasted.
I've tried to include all of my knowledge below in the thoughts that it will be useful to you in some way. I had a challenging time gathering and organizing everything, but I had a successful trip, so good luck to you too!
1. "Should I choose pet transporting services?"
That's a genuine concern as we all want the best for our adorable pet(s). I believe that picking method of transportation is critical because if the pet has one horrible experience on the trip, he/ she may have long-term physical and emotional impacts on many levels. I read on the Internet that some people's pets will later react negatively to noise or people. Here, we were given two options: bring him with me as a carry-on on the day of my flight or have him transported to the US in a kennel as check-in luggage before my trip using pet transporting service. I'm 100% sure that the pet would feel more comfortable knowing that his/ her hooman is around and that would obviously lower his/ her level of stress, especially for long-distance travel, as in my case. And of course for this question, my answer is NO. However, if your pet(s) weigh more than the airline's permitted maximum weight, please conduct extensive research and carefully select a service business.
2. Handle exit and entry paperwork for your pet(s)
The second important phase is to handle the paperwork for your pet(s): for exit the departing country and for entry the US.
We departed from Vietnam and there are a few necessary documents for Vietnam customs, including the health book and the certificate from the Animal Quarantine Station of the airport. The health book must include full data on the pet's name, breed (some are not allowed for air transportation), date of birth (must be above 6 months), weight (regulation varies in different countries), and rabies vaccine, which must be given to him/ her at least 30 days before to the date of health-check. Our Frodo is a ginger domestic short hair mature cat that weighed 5.6 kg at the time. I brought Frodo to Tan Son Nhat Animal Quarantine Station in Ho Chi Minh city 4 days before our flight to get a health check, and the result/ certificate was established 1 day later. They insisted on me picking up the paper in person, which was inconvenient because I had to drive 50km there.
Now it comes to entry paperwork for pets enter the United States. I must admit that it is much easier to find information regarding pet travel regulation in the United States. The required entry papers are pretty much the same to the exit ones, but somewhat simplified. Each state has its own set of rules. Some states have extra deworming certification requirements, but luckily not Texas. So we just skipped that step. Please also keep in mind that the restrictions for dogs and cats differ as well.
3. Find a pet-friendly airline
Don't forget to find an airline that allows pets in the cabin and read their pet policy before purchasing your flight tickets. We picked Korean Air after days of reading about other people's experiences on Social Media. On their official website, which you can readily discover by Googling, they have established a set of guidelines for carrying your pet(s) on board as a carry-on. The combined weight of your pet(s) and the carrying bag should be less than 7kg. I picked a soft bag since, in our instance, the bag should weigh less than 1.4kg, which, in my opinion, is pretty hard to choose. You can discover some options at your local pet store if you specify that it will be used for air transfer.
4. Get your pet(s) ready for the trip (maybe tell him about it?):
Making sure Frodo in a good shape for the big move is the hardest phase of the whole process. And it should happen before the paperwork process takes place. After getting his rabies vaccine shot, he was pretty sick the next day, but with my close follow-up, he recovered to his playful mode. Within a short period, I took him back and forth between Long An and Ho Chi Minh city a couple of times to let him have a sense of traveling. And I know it might sound odd, but I had some conversations about what was waiting for him. Some studies shows that cats can comprehend and expect your promise. For example, if you leave the house, cats will be happy if you inform them when you will return so that they do not feel abandoned. But I suppose it partly relies on the background of your pet(s). Frodo is terrified of being abandoned because of an incident that happened to him in the past.
Travel bag is a toy
It is considerably difficult to educate the pet to accept his or her bag and treat it like a toy instead of a torture. I let him stay in the bag for about an hour every night (since our flight was at night) in the hope that he would become used to being in there and waiting for his treat afterwards. But life did not go as to plan. He hated it so much and tore the bag so badly that I had to get him a new one for the actual trip. I then looked into pet sedatives, but none of them acquired our trust. I purchased the Classic Feliway relaxing spray and was advised to use it 20 minutes before the journey. I tested it one day before and noticed that Frodo meowed less and softly. So I used it before our actual trip. I think that worked. I had no problem with him meowing on the plane and if I did not talk about it, no body would even find that I had a cat.
Build your pet(s)' trust
You must understand your cat(s)/ dog(s) best! It's amazing to see how my cat, and feline in general, function. In public, he is a shy boy, but in private, only with his favorite human beings, he is way more active. He was really unhappy when he was placed in the bag in our car with me and my mom, meowed excessively, and kept seeking his way out (tearing the bag!). But if I put him in a park or other open space with a lot of strangers, he'd be afraid and hide in his bag, as if he'd been in love with it for years. Even the bag training did not go well, I was confident because I knew that I learned him well and he trusted me.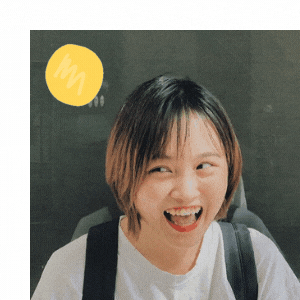 I'm blessed that I have brought Frodo safe and sound to the US. He is more than a friend to me. We have been together, just the two of us through many difficulties, especially during different lockdowns in Vietnam. I love him a lot. I hope that this blog could reach you, whoever need tips on how to get their animal friends to another country. As it is always said, when there's a way, there's a will!
More video of Frodo at: https://bit.ly/mr-frodo